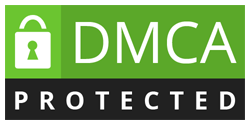 (Effective since 2018.07.06)
Attention Please:
First of all, linking to infringing content is not illegal. The law is currently unsettled with regard to websites that contain links to infringing material.
At present, programmiedovetrovarli.it is still in compliance with 17 U.S.C. § 512 and the Digital Millennium Copyright Act (DMCA). It is our policy to respond to any infringement notices and take appropriate actions under the DMCA and other applicable intellectual property laws.
This site ( programmiedovetrovarli.it ) does not host/store any illegal files on our servers at all. We only index or link the content provided by our users or other websites. In other words, none of these files are allowed to be uploaded, hosted or transmitted by our servers. And, all content we have and provide is just articles consisting of "text, image and links" (a bit like Google search indexes), which are provided solely by our users. They create these articles based on the resources on the Internet (like: blogs/forums) and then post them here in order to share what they consider to be valuable.
All trademarks, videos, trade names, service marks, copyrighted works, and commercial logos referenced here belong to their respective owners/companies. programmiedovetrovarli.it is not responsible for what users upload to 3rd party websites (except they are hosted on our servers).
We urge all copyright owners to recognize that: As a matter of fact, all file links contained in programmiedovetrovarli.it articles are from other websites (i.e.: they are located somewhere else on the Internet, not in programmiedovetrovarli.it ). If you have any legal issues please contact the corresponding appropriate media file owners/hosters, not us. Therefore, if you are an individual developer, and you think your files/works are shared by someone of our users, you should find the actual links to them in the article, then send report or DMCA notice to their hosts providers which are storing your copyrighted materials, rather than our host provider showing the articles containing these links. Instead, sending it to us won't solve the problem fundamentally. Because even if we try to remove all the posts and links, and even ban these users, they could always register a new account on our website and share these links again. Or, we can say, removing the text links and pages on programmiedovetrovarli.it does not help you a lot, because there are lots of cached pages on the Internet which can be accessed by any users searching them.
For the hosts storing your copyrighted works/products, we do not have access to these free file hosts. Hence, we can't help you remove those shared files, you have to contact these file hosts owners to carry on negotiations. Thank you for understanding.
Eventually, if you mistakenly send your copyright complaints to our host provider rather than the ones hosting your copyrighted files, and bring loss to our website because of our host provider being misguided by you, we will investigate and affix your legal liability. At the same time, we will keep the right to continue to hold relevant articles for a long time, even permanent.
Still, if you think your copyrighted material is being illegally linked or used on our blog , and you want them removed, then you could report the exact/direct article link by emailing it to contact form. If this claim has been deemed acceptable and valid, the articles or links concerned will be removed as soon as possible. Please remember that we do not reply emails to and we do not accept reports from the third-party DMCA agents (Copyright Trolls) or groups, only the actual individual copyright owner should send us the report. And note that: you must provide a written communication that details the information listed in the following sections.
The following elements must be included in your copyright infringement claim:
| | |
| --- | --- |
| 1 | Provide evidence of that you are the only owner of an exclusive right that is allegedly infringed. |
| 2 | Provide sufficient contact information so that we may contact you. You must also use a valid email address from actual developer site. |
| 3 | You must identify in sufficient detail the copyrighted work claimed to have been infringed and including is hosted or currently have working downloadable link. |
| 4 | A statement that the complaining party has a good faith belief that use of the material in the manner complained of is not authorized by the copyright owner, or the law. |
| 5 | A statement that the information in the notification is accurate, and under penalty of perjury, that the complaining party is the owner of an exclusive right that is allegedly infringed. |
| 6 | Must be signed by the owner of an exclusive right that is allegedly being infringed. |
Notes:
Please allow 1~5 business/working days for an email response. Finally, we will send the result of handling to you in the form of email.
Most of the times, after removing the post or link, we will reply you with an email to report the action result, and make a determination of the results.
If the links were still there, then you should know that you didn't send a valid report. So, please read this page again and send a valid report.
Note that emailing your complaints to other parties such as our domain admin/Internet Service Provider/ host service provider will not expedite your request and may result in a delayed review due to the complaint not properly being filed. Because, at last, they always just forward your complaint email to us to deal with it. Domain register or host provider has no responsibility and obligation to deal with this kind of things
Please don't try threatening us with possible charges or whatever your country rule is. You should understand that Internet is not under control of any government, most of these emails directly go to spam box, we are here to help you to fix the problem.
Please do not report old posts with dead links, it's useless and we can do nothing to the links not exist really, removing them is just a waste of time.
We can't remove our web links and posts from search engines, you should know this basic common sense.
Warning:
PLEASE REMEMBER THAT IF YOU CHOOSE TO MISREPRESENT ANY OF THE DETAILS REGARDING AN ALLEGED COPYRIGHT INFRINGEMENT, YOU WILL BE SUBJECT TO SERIOUS CIVIL PENALTIES UNDER FEDERAL LAW, INCLUDING ANY MONETARY DAMAGES, COURT COSTS AND LAWYERS FEES ACCRUED BY US, AND ANY COPYRIGHT HOLDERS OR COPYRIGHT HOLDER'S LICENSEES WHO ARE INJURED IN ANY CAPACITY FOLLOWING OUR RELIANCE ON THE VERACITY OF YOUR REPRESENTATION. YOU COULD ALSO BE CRIMINALLY PROSECUTED FOR ACTS OF PERJURY.
Do not take anything outlined in this document as formal legal advice. For further information on the details required to lodge a formal DMCA notification, please refer to 17 U.S.C. 512(c)(3).
Please be aware that, you will be liable for damages (including costs and attorneys' fees), if you make subreption that the information listed on our site is infringing your copyrights. We suggest that you first contact an attorney for legal assistance on this matter.
Dichiarazione di non responsabilità:
Nessuno dei files indicati su questo sito è ospitato o trasmesso da questo server. I links sono forniti dagli utenti del sito. programmiedovetrovarli.it  non può essere ritenuto in alcun modo responsabile per qualsiasi pubblicazione o altra azione commessa dagli utenti. Non è consentito usare questo sito per la distribuzione o il download di materiale se non si è espressamente autorizzati a farlo. Siete tenuti a rispettare termini e regolamento del sito.